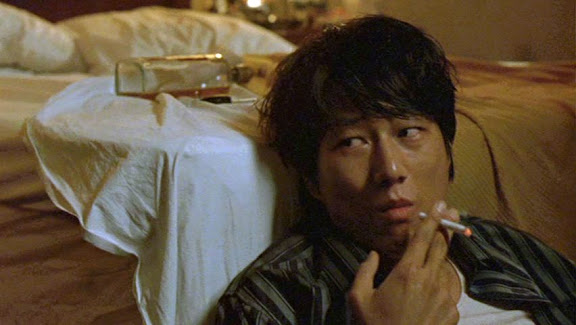 http://www.imdb.com/title/tt0436607/
I bought my 2nd copy of this movie on DVD because I decided not to use the first one after being autographed by Sung. I received my 2nd copy from amazon.com, and put it on my small lap top computer to capture some screenshots like this. I took a lot more screenshots and saved them on my online album.
Anyway, this is my favorite movie. No special effect, no CG, and it is so-called low-budget movie. But it is very attractive. Some people may think there is nothing to see, but I couldn't take my eyes off of this movie once started. Not sure why. Kind of hard to explain. So, I highly recommend everyone to see this.
By the way, I just checked backIMDB site and confirmed that Sung will be playing Han again in Fast and Furious 4!!! I heard about this rumor online, but now it seems to have been confirmed and I am very excited about this!!
http://www.imdb.com/name/nm0437646/